久谷 政樹 Masaki HISATANI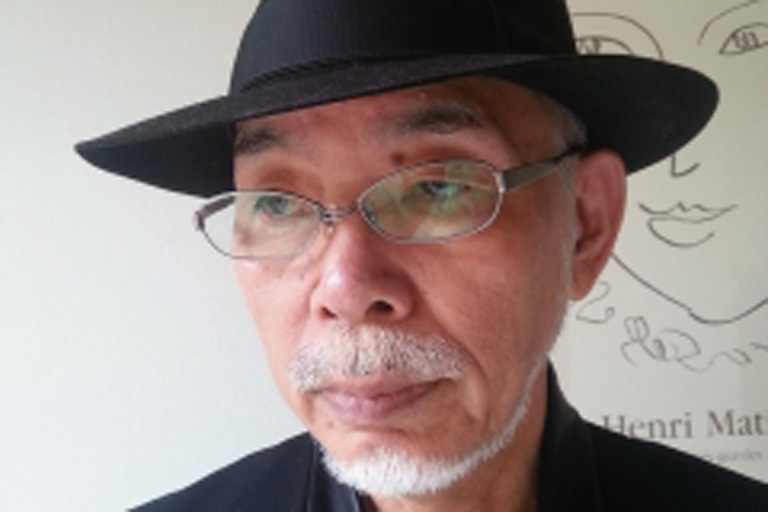 グラフィックデザイン
1940年生
若いころより中世から伝わる伝統工芸に着目し、職人とのコラボレーションによる新たなモダニズムの展開を試みている。また、グラフィックデザインの主眼をポスターに置き「琳派400年記念祭」公式ポスターなど数々の作品を発表。それらの作品はワルシャワポスター美術館、ラハチポスターミュージアムなど、世界15ケ国の美術館にパーマネントコレクションされている。82年ブルノグラフィックビエンナーレ銀賞。平成30年京都府産業功労者表彰。現在、京都芸術大学名誉教授、(公財)日本文化藝術財団理事。
Graphic Designer
Born 1940, Kyoto
From early in his career, Hisatani has been studying traditional Japanese crafts of the Middle Ages and has developed a modernist interpretation of them in collaboration with craftsmen.
Furthermore, with a focus on posters and graphic design, he has presented numerous works around the world including the official poster of "400 Years of Rimpa". These works live in permanent collections at museums in 15 countries, including the Poster Museum at Wilanow (Warsaw, Poland) and Lahti Art Museum (Lahti, Finland).
Hisatani is the recipient of the silver medal at the 1982 International Biennial of Graphic Design Brno. In 2018 he received the Kyoto Industrial Achievement Award.
He is currently Honorary Professor at Kyoto University of the Arts and Director at Japan Arts Foundation.